For information, ordering or quotation
please call 815-727-4362
globalsolutions@rapidline.com



The Rapid Line Design Group (RLDG) Utilizes Top Industry Engineers, Designers, Inventors and Trade Technicians.



"Fueled By Challenge"



There is no job too big or too small for the Rapid Line Design Group. From a simple component to a complete vehicle; we are fueled by challenge.
CHASSIS - SUSPENSION - BODY - COMPLETE VEHICLES - FACTORY QUALITY RESTORATIONS
1929 Ford 5 Window Coupe with a '32 Roof

This is one of the first restoration vehicles by the Rapid Line Design Group which included many revisions.

1950's Hotrod, Chopped, channeled, Z'd, C'd, altered and raked - from the roof to the ground it is only 46 inches. The driver actually sits in what used to be the back seat.

This vehicle is now featured in many expositions and videos.

We are anxious to build a modern version of this '29 - be the first, call or e-mail us at designsolutions@rapidline.com



PORSCHE 935 DP
Ground up restoration with a few customer specified modifications.



Pre-owned by
Klaus Ludwig

"Once a racer always a racer - motor racing is my life." A claim that is frequently bandied about, but there are few characters in the sport of whom it is more apt than Klaus Ludwig. A motor racing professional in the purest sense of the term, a man who has motor fuel coursing through his veins. He was crowned by the fans with accolade of 'King Ludwig' as one of the greatest German racing drivers of all time. He repeatedly dominated the legendary North Loop of the Nürburgring driving virtually anything with four wheels.
RAPID LINE INDUSTRIES, INC. - COPYRIGHT 2012 - ALL RIGHTS RESERVED
ALL MATERIAL CONTAINED ON THIS WEBSITE IS COPYRIGHTED - ALL REGISTERED AND TRADEMARKED NAMES OR PHRASES ARE THE PROPERTY OF THEIR RESPECTIVE OWNER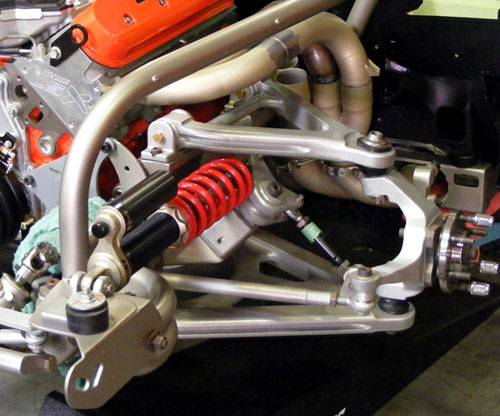 Designed by Jim Talaga and dedicated to Tony Strmec "The Godfather of Bodymen" Tony did a lot of the cutting, chopping and leading on this vehicle in the late 50,s

Rapid Line Industries, Inc. Patented Products Reflect Years of Research & Design. Top Quality & Performance is Guaranteed...